The aim of the Animal Care Society is stated in its name, to try and provide care to all animals in Cork City and County that require it. This is something we can only do by all working together. Please help animals by taking a look at our online catalogue. All profits made through our online shop go straight to helping animals in need.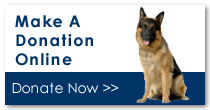 2014 Christmas Cards Pack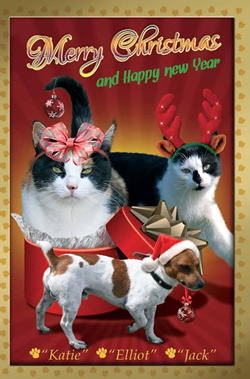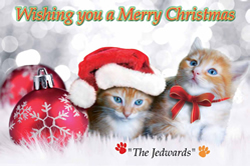 A pack of 6 beautiful Christmas cards, featuring real rescued animals in a Christmas setting. All proceeds of the sale of these cards go towards our veterinary bills. Packs are wrapped in cellophane and shipped in a protective Jiffy bag at cost. Your purchase really will help save lives.
2015 ACS Calendar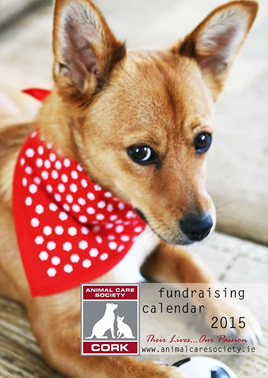 Our beautiful 2015 calendar is here!. At only 6 euro each, or 2 for only 10 euro, this is an absolute steal. Post and packing will be charged at our cost.
This is a full-size A3 calendar , showing rescued ACS animals. Why not buy two and give one as a Christmas present ?